Seems as if everyone has a web site these days, so I figured, why not me too? On this site I'll describe myself and share my interests and ideas.
My Favorites
Favorite Band or Musician: Phil Collins
Favorite Gospel Group or Singer: Fred Hammond
Favorite TV show: Sex and the City
Favorite movies: Beaches,
Favorite book: The Alchemist
Favorite food: Mexican

Favorite person in the entire world: Madison Ellyse
My Interests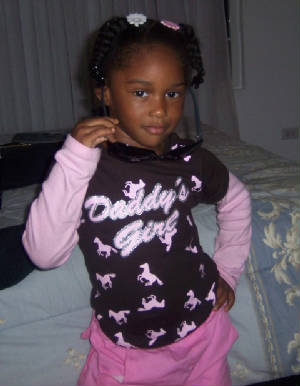 This is My Girl - Madison Ellyse!!!
I like to rollerblade, bike ride, and I love to read. I especially love spending time with my daughter, Madison.